Palms GF4GF Centre is the first GF4GF Centre to be established. It was founded by Hennie and Janetta Viljoen as part of the original vision of the organisation Amos Agrimin. The Centre was established on a farm with R10 seed money from a young person who had nothing but believed in the vision.  Palms continues to be the 'mother centre' from which the GF4GF model is rolled out to other communities.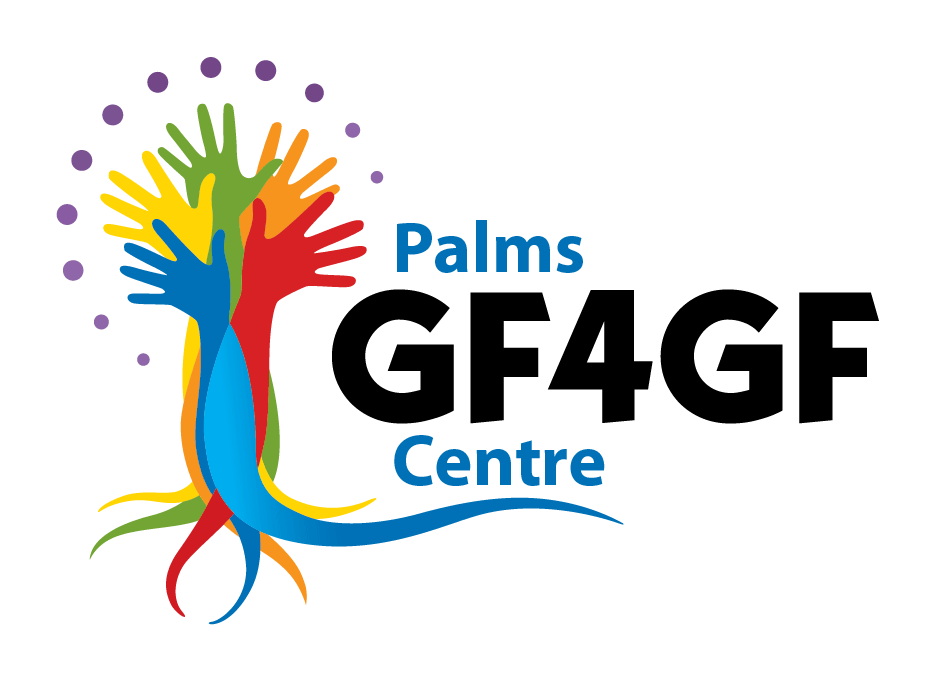 Groblershoop, Northern Cape, South Africa
What Happens at our Centre
Every GF4GF Centre has a unique flavour. We all focus on youth, skills and agriculture and we all run a GoodYear program. However, each centre is tailored to the needs, context and opportunities in their community. Also, each centre is at a different stage of development. 
The GoodYear program brings post-matriculants into a healthy, intimate spiritual family for a GoodYear on a GF4GF Centre where they are mentored to be influential leaders in their communities. We establish Good Foundations in their lives. We disciple them holistically and, through them, we reach out to schools, communities and farms.
The transfer of root and life skills to GoodYear students, mainly through a multiple short courses and hard work, takes place from an outcomes-based approach. 
On our 27ha agricultural land we farm with various field crops and orchards suitable for the Green Kalahari belt. These crops include:
Lucerne, cotton, grapes, medjool date palms, pecan nuts, and a vegetable garden.
We also use our land for Foundations for Farming training. 
The skills centre sponsored by KLK Lanbou has trained over 100 semi-skilled workers in the art of welding and other metalwork. The skills centre is also equipped to teach specific hard skills for farm workers, making their farms more productive through updated skills sets.
Palms has a rich selection of buildings used for accomodation. These building are used to house students, staff, visitors and functions (when approved). These buildings include:
Tekoa
Kalahari-huis
Kasteel
Palms-huis
Conference and Training Facilities
Palms, offers a host of facilities which enables us to engage in multi disciplinary training to benefit the larger community. 
Facilities include a large kitted out training room that has Simulcast facilities, a projector, seating and other necessary tools for training and conferences. Palms also has a fully kitted out skills training centre, office space,open land for activities and farming activities used for practical learning opportunities. 
The Story Behind Our Name
The name "Palms" was chosen for a number of reasons. Firstly, in the Bible, Amos 1:1 that the 'farmer-prophet' came from Tekoa. Tekoa means a "place of palm trees" or "palm tree fence". Since Palms GF4GF Centre was birthed by the organisation Amos Agrimin, this seemed fitting.
Secondly,  behind the birth of Palms GF4GF Centre, lies a prophetic play/drama following the scripture in Judges 4-5 that was performed for the first time in 2008 by Janetta Viljoen and a group of Amos members. There are references to the Deborah palm (Judges 4:5) and the 'platteland' that was deteriorating until a women, Deborah, took a stand (Judges 5:6-7).
Thirdly, in the Bible in John 12:12-15 Palms tree branches are used for Jesus' entrance into Jerusalem. That speaks about the praise, worship and glory given to Jesus. Fourthly, in Revelations 7:9-10 it speaks of the nations that stood victorious in front of the throne, saved and thankful for what God had done. They had palm branches in their hands!
Fifthly, Isaiah 49:16 says that God has written our names into the palm of His hand. Sixthly, the palm of your hand also refers to the hands you work with – work ethic is important. Seventhly, Palm trees are not common in the Northern Cape but when we bought the land to start the centre, there were 3 palm trees on the farm. In the mean time we have planted more palm trees, including a lane of trees running down the sides of the road towards the tar road. Lastly, the name Palms has the advantage of being the same in both English and Afrikaans. 
Each GF4GF Centre functions in its own community. This means you can either follow the @GF4GFCentres facebook page for general updates, or you can follow our local page for more news about whats happening on the ground.