Compass GF4GF Centre was the fourth GF4GF Centre to be established. It is the first centre in  the Eastern Cape. The centre makes use of municipal buildings in town and is in the process of starting their farming initiatives. Julius and Kirna Hellmuth are leading the centre backed by a well-rounded skill set and a great team. 
If you would like to apply to be part of the GoodYear leadership development program in 2022, click the button below to apply or to find out more about the requirements.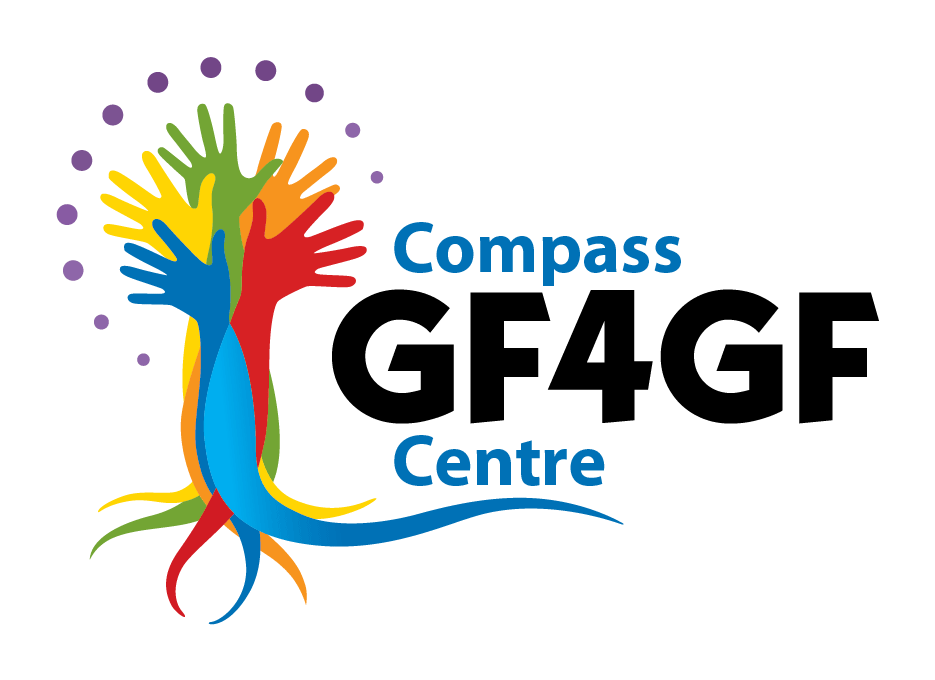 Somerset east, Eastern Cape, South Africa
What Happens at our Centre
Every GF4GF Centre has a unique flavour. We all focus on youth, skills and agriculture and we all run a GoodYear program. However, each centre is tailored to the needs, context and opportunities in their community. Also, each centre is at a different stage of development. 
The GoodYear program brings post-matriculants into a healthy, intimate spiritual family for a GoodYear on a GF4GF Centre where they are mentored to be influential leaders in their communities. We establish Good Foundations in their lives. We disciple them holistically and, through them, we reach out to schools, communities and farms.
The transfer of root and life skills to GoodYear students, mainly through a multiple short courses and hard work, takes place from an outcomes-based approach. 
School Programs and Community Outreach
Compass is intricately involved in local schools, churches and the community. 
The GoodYear students perform regular values-based programs with school children, teaching what they have learned in a creative and fun way. 
Work and Practical Exposure
Compass GF4GF Centre does not yet have its own agricultural activities. The centre leaders got creative and placed the GoodYear students with a local farmer. The student go their to work once a week, gaining valuable experience. 
The GoodYear students are also exposed to other farming activities in their local community. 
Conference and Training Facilities
Compass GF4GF Centre makes use of an old municipal building as the centre's base. The students are housed there. the training facilities and kitchen are also based at the building. 
Recently a small piece of land was purchased with the view to establishing agricultural activities for the centre. 
The Story Behind Our Name
"Your Word is like a lamp that shows me the way. It is like a light that guides me." (Psalm 119: 105)
The writer of this Psalm reminded God's people that His Word is a trustworthy compass. In that day, the flickering light cast by an olive oil lamp was only bright enough to show a traveller his next few steps. God's Word is such a lamp that provides enough light to lighten up the path to those who pursue God. This light, the Word of God, directs our lives to Jesus Christ, the beginning and the end. Even more, Jesus Christ is the living Word that became Man and came to live with us, the true North. (John 1:14).
God is our direction-giver in our lives and Jesus Christ should be our true North. Our focus must be on Jesus Christ and we should never deviate from the direction He gives us in our lives. We know that if we deviate only a little from the direction He gives us, we do not reach the destination that He had in mind. That's why the name, Compass, is very suitable because our purpose with this centre is to teach young people and show them that the Word of God must be their compass, that Jesus must be the focus, the true North, and that a life without His direction is not worth it.
The Bible and the Holy Spirit as our Helper direct and focus us on Jesus Christ, the true North. The Bible is our map that sets out the path of sound doctrine and righteousness (2 Tim 3:16). The compass is the work of the Holy Spirit in us that directs us to the truth, the only living truth. Jesus is the Way, the Truth and the Life (John 14). The Holy Spirit teaches and helps us not to go astray but to become more and more like Jesus. He leads us and helps us to live a live build on our relationship with the Triune God.
However, we live in a broken and chaotic world. A world that wants us to become part of the chaos, to leave us astray and without direction. When this happens and we lose our direction in life we can trust that God, who gives His trustworthy Word and the Holy Spirit as our compass, to lead us into deeper fellowship with Him. To give us hope again and to direct us back to Jesus Christ our True North.
Each GF4GF Centre functions in its own community. This means you can either follow the @GF4GFCentres facebook page for general updates, or you can follow our local page for more news about whats happening on the ground.